I-Care Health Training Institute is a Namibian private health training institution was established in the year 2017, with the guidance of the Namibian Nursing Act no. 8 of 2004, to join hands with other stakeholders in addressing the aforementioned national requisite
Programmes offered are based on the demands and priorities of the health system and demographics of the cosmopolitan society in Namibia. The institute offers both basic and post-basic nursing/ healthcare programmes.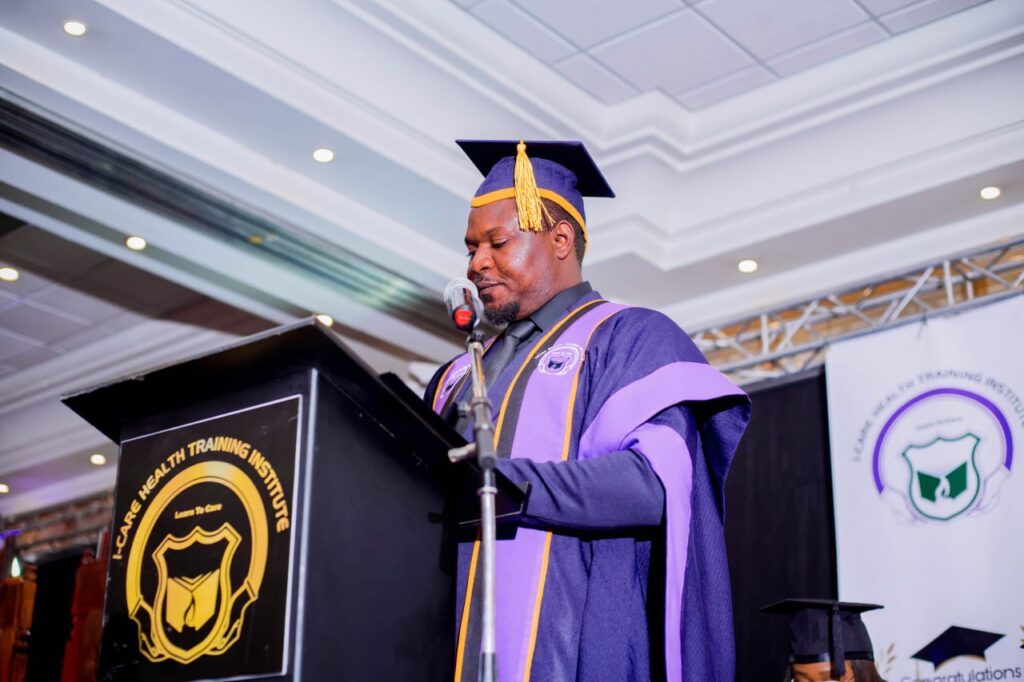 As Namibia continues to fight pandemics and other existing public health challenges, it is pertinent that attention be directed towards health education and adequate health facility staffing and overall community empowerment, which can only be achieved through supporting both personal and social development, by providing information, health education and enhancing life skills through effectively trained health care workers at all levels of healthcare delivery.
Welcome to the Website of I-Care Health Training Institute, Windhoek, Namibia. The Institute was established in the year 2017, with the guidance of the Namibian Nursing Act no. 8 of 2004. It is one of the successfully rationalized and promising healthcare training institutes in Namibia. We seek to endow students from all the Namibian communities, including the rural areas, an opportunity to succeed in their world by offering a wide variety of challenging, gratifying and affluent nursing curricula prospects.
I-Care Health Training Institute takes pride in assisting students across all academic programmes to grow and excel into subtle and accountable citizens of the subsequent generation in the healthcare sector.
The mission of the institution is directed towards diverse communities of the Republic of Namibia and the Institute acknowledges values and benefits from the rich histories, unique qualities and comprehensive array of cultural values in the country. The philosophy and mission of I-Care Health Training Institute is focused on quality, trust, professionalism and compassion, collaboration and teamwork, dignity and respect, innovation and research within the healthcare system and education.
For the demands and accountability of the nursing profession are so great, nursing education must be a partnership between the student, the educator and the healthcare system at large. To achieve this, our theoretical knowledge and practical experience are intertwined to ensure factual learning.
To become a nurse, learning the principles of nursing care, analysing them and applying them to daily practice is a profound requirement. 
Hence, the Institution belief in the equivalent significance of both the qualified nurse educator and the process of providing the prescribed education to prepare students from the entry-level for a professional qualification.
We are dedicated to stimulating reflective practice and leadership for social transformation with integral reciprocity within the nursing practice, theory and research in our study programmes. Embracing a committed management, devoted lecturers and tutors blending to cultivate and produce a professionally accountable citizen, caring and compassionate health worker. Our commitment to providing a safe, positive, intellectual learning environment empower students to develop into creative and active problem solvers, critical and analytical thinkers, prepared for a devoted life to nursing care.
With the solid foundation to be found within our qualifications, I-Care Health Training Institute intends to produce health workers who will ultimately improve the quality, accessibility and cost-effectiveness of timely health care services by providing the much needed health care services and by reaching out to the underserved communities with high impact primary health care programmes.
Enjoy your journey to success with us!
The mission statement declares the Institute's purpose, while the vision expresses the Institute's direction. The values affirm our behavior. Taken together, these provide a road map to our collective terminus.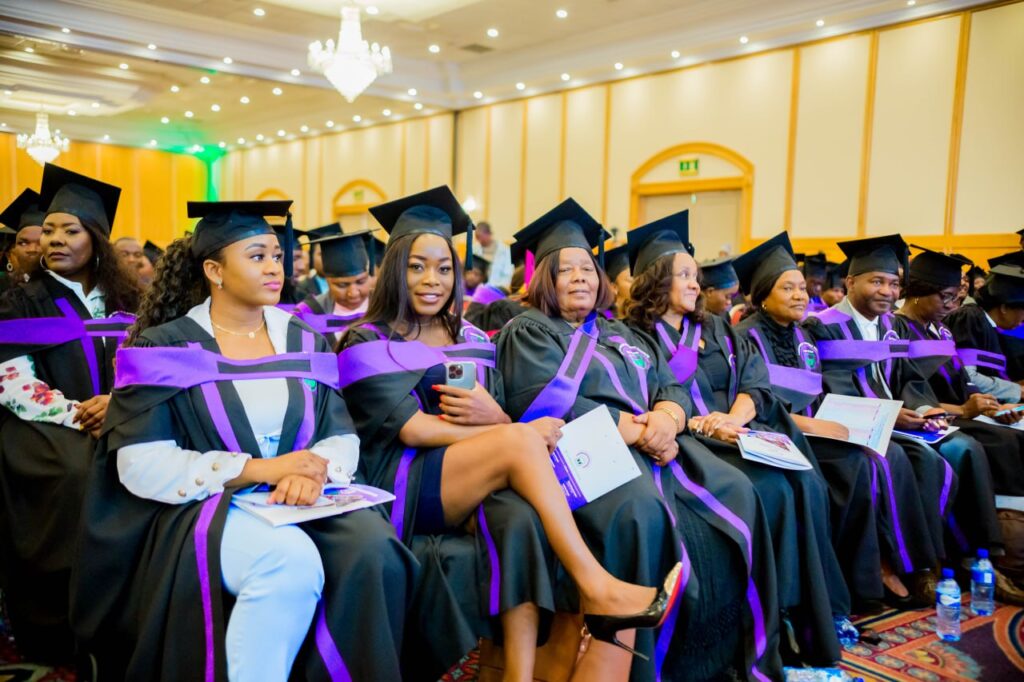 Values
Identifying the value and dignity of every human being, we fulfill our mission through the expression of core values noted in our history, spelling out definitions to our present, and directing our future. Our core values recognize staff, students, colleagues, and the community we serve regardless of ethnic and/or cultural differences, spiritual beliefs, or lifestyle preferences. We pledge ourselves to the following core values and beliefs and commit ourselves to continually seek out means to express them in our approaches, amenities, and care.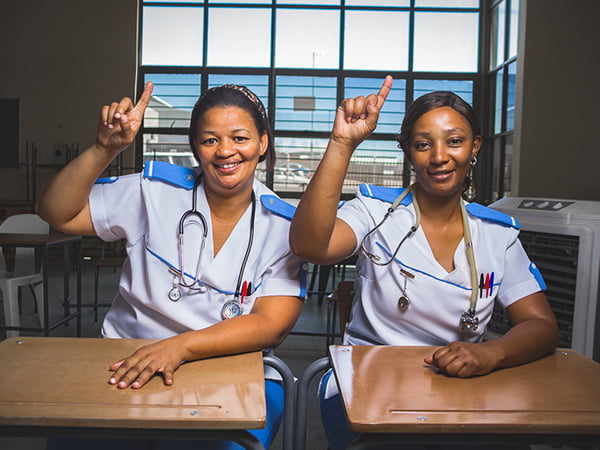 Vision
To be an institute of excellence in health education by providing high standard health education and learning support to students to enable them to render quality health care service, making this an institution that is relevant and responsive to the health of the country.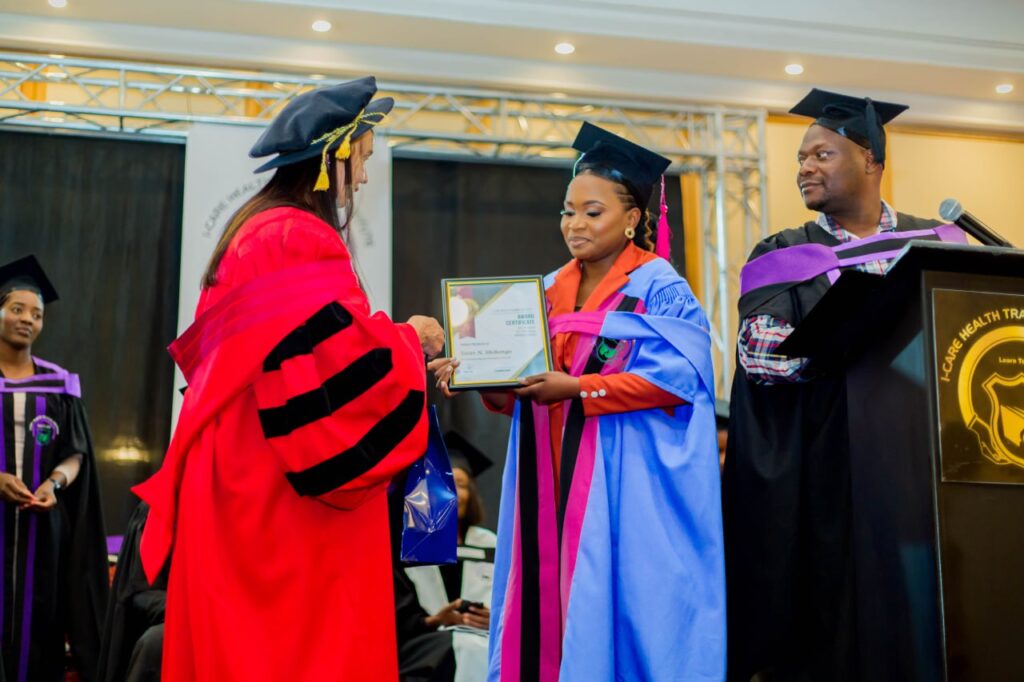 Mission
Restoring the quality of health care service delivery in Namibia by deploying quality trained health care personnel into the health care sector, through constant provision of quality education and training reinforced by strong relationship between academic forum and clinical practice through academic merit, optimal governance coupled with active institutional and financial management.